nQuakesv released
Posted by

mli at Friday, 24th of August 2012 15:36 GMT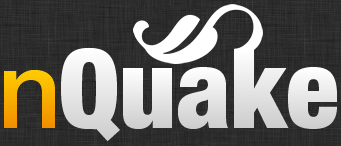 The nQuake project has released nQuakesv which makes it very easy to set up a QuakeWorld server on Linux. You just have to answer a couple of simple questions about your server and it is up and running in minutes.Read more about this great piece of software at Quakeworld.nu forum and download it at nQuake.com.More information about nQuake can be found at QuakeWorld Wiki.
2 comments:
#1 By

alt at 14th Nov 2012 17:16 GMT from 82.1.62.***
what the fuck as that got to do with it
#2 By

Knyte at 27th Nov 2012 05:05 GMT from 96.52.255.***
Ban 91.201.64.*** !!
Add a comment:
Copyright © 2005-2008 QuakeServers.net.
Quake, QuakeWorld, Quake II, Quake III Arena and Quake 4 are registered trademarks of Id Software.